Quality first & Service first
Sun Rise Chemical was founded in June 1975 specializing in providing total solution as regards to brightening and whitening in paper and textile industries. By focusing on the production of optical brightening agents (OBA), Sun Rise Chemical is now one of the leading manufacturers in the world with an annual capacity of 50,000 metric tons.
Our factory is located in Taicang City, Jiansu province, China from where Zheng ho who departure for seven voyages. We are very close to Shanghai where is one of the large national cities in China and with only 46 kilometers away from it. We are also situated in a convenient location with Kunshan city to our west and Changshu city to our north. We can easily transport our products through Yanjiang freeway, Suzhou freeway and 204 National Expressway, which intersect at our doorstep.
Our optical brightening agents was approved by Acute Oral Toxicity Testing (LD.50) and Ames Testing of Salmonella Typhimurium in 2002. In 2008, it was approved by FDA (FCN837) in USA and completed Reach certificate pre-register at the same year.
The founders of Sun Rise Chemical expanded our product sales to over 40 countries globally with their innovating technology and excellent service strategy. Especially our OBA of paper, it has continuously been the head of market share in Japan market for the past years. Our major clientele included April Group Indonesia, Double A Thailand and CMPC Chile. We are also the leading distributor in Canada and Italy. Our OBA of textile also achieved excellent sales performance in countries such as Turkey, Bangladesh, VietNam, Pakistan, Germany, Brazil, Indonesia, Dominica Rep., Peru, Colombia, Republic of Honduras and many other countries. In the beginning of 2003, we've expanded our operation into one of the biggest markets, China and has generated great profits. Sunwhite products become well known OBA brand around the world and we maintain long affiliation with big paper mills customers such as APP, UPM, NINE DRAGON PAPER, ASIA SYMBOL, SUN PAPER, LEE & MAN PAPER. Our competitive products have always kept customers highly satisfied and we are able to maintain great customer relationships over the last decades. At Sun Rise Chemical, we are determined to provide customers with high quality products and solutions.
Message From the President
Sun Rise Chemical was found in 1975 with over 40 years of history. In the beginning we produced Melamine Resin for textiles and now transform to produce Optical Brightening Agents (OBA) for textiles, papers and detergent. Our Optical Brightening Agents (OBA) has the annual capacity of 50,000 Metric Tons and our product sales has expanded to over 40 countries globally. We hold almost 50% of the market share in Japan and nowadays Sun Rise Chemical Ind Co. is one of the biggest and leading Optical Brightening Agents (OBA) manufacturer in the world.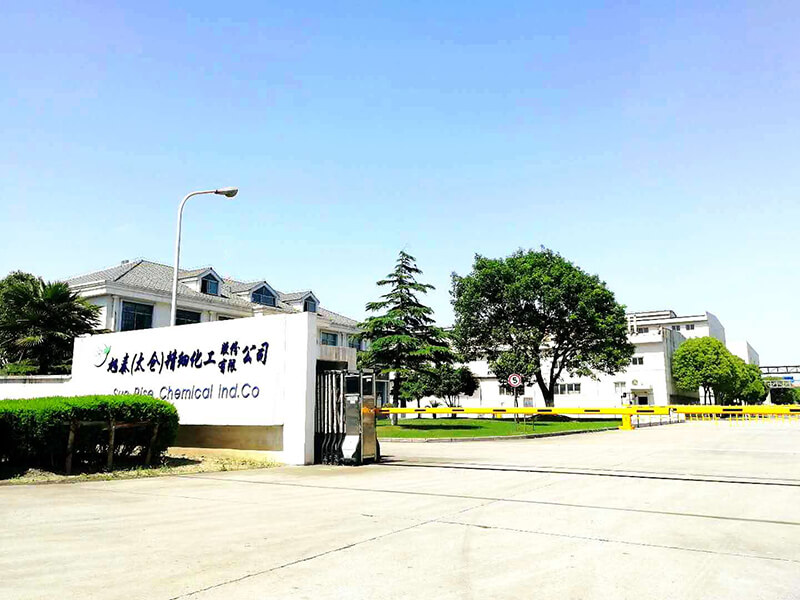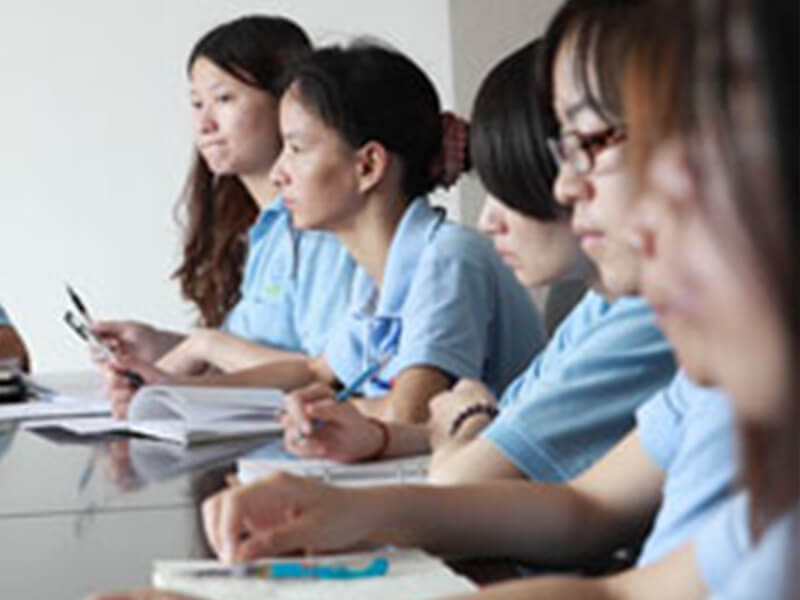 Grace of Gratitude
I am very thankful for the grace of God, and many friends who have helped me throughout my career. I am also very thankful for all the co-workers I have worked with throughout these past 40 years. Because of their hard work, and many of our loyal customers, Sun Rise can achieve what we have achieved in the past.
Sustainable Development
Looking back at what Sun Rise has accomplished, I believed that it is based on the effort of all members in this company, therefore I believe that it should really be undertaken to the person with the best ability to run the company. Equal opportunity should be given to anyone from the shareholders of our company to become the next leaders of Sun Rise, and lead the company successfully into the future.
Looking to the Future & Global vision
One of my mottos is "Be responsible to our customers" in ways of providing correct product information and the best quality products to them. To be given great expectations, it leads to high quality products, this then creates satisfied customer, and in return also create prosperous future for our company. This is a virtuous cycle of economic activities. In 2004, Nissei Kyoeki became our exclusive agent in the Japanese markets for Sun Rise products, and at the same time, our products are being sold from Asia, the Middle East, Central and South America extending to Europe and the US, totaling over 40 countries. The customers' demographic expanded from textile, to paper and detergent market. Now we are expanding markets with new products like UV ink, a kind of products for the commercial printing industries. As globalization is an inevitable step for Sun Rise, our future must be expanding to other parts of the world to include our own production facilities. I hope "Sun Rise" can follow these footsteps in continuing to expand into other parts of the world, and I wish to endeavor myself to this common cause.
Contribute to the Society
It is part of an organization's responsibility to repay back to the society and help the people in need. As to be a Christian and regularly involved in the church's activities, I participate in contributing to the church and also contributing to helping our society. Looking back, I believed it is through God's grace that has carried me through many testing times. After my retirement, I hope to help spreading God's love to people by getting involved with the local church. I neglected to take care my family when I was young, I hope to make up to my family in the rest of time then I will leave no regret in my life. I also look forward to the next person in charge of Sun Rise whom will bring the company into doing great things and let this company shine, serving the people for many more years to come.
Milestones
2019

Joined Zero Discharge of Hazardous Chemicals (ZDHC).

2018

Became National Equities Exchange and Quotations (NEEQ) Listed Company in Beijing, China.
Registered REACH PES (polyester) officially. (CAS NO. 13001-38-2 and CAS NO. 13001-39-3)
Obtained Taicang enterprise environmental protection credit rating as a green enterprise.
Converted the shares into " Sun Rise Chemical Ind. Co.".

2016

Registered REACH (paper OBA) officially. (CAS NO.16470-24-9)

2015

Invested 7 million RMB to build the MVR project, and became the leading fluorescent brightener manufacturers with the most advanced sewage treatment facilities in China.

2013

Qualified for The Global Organic Textile Standard (GOTS)
Passed the safety standardization management system certification.

2012

Completed the Phase third construction of Taicang plant with an annual output of 50,000 metric tons.

2011

Founded our Europe branch, Sunwhite Chemical Corporation in Netherlands

2009

Founded our USA branch, Sun Rise Chemical USA Inc. in Washington State.

2008

Completed REACH pre-registration and received FDA (FCN837) certification in USA.

2006

Passed SGS ISO 14001 quality management system certification in UK. And 2017 passed OQS ISO 14001:2015 certification in Austria.

2005

Began factory operation with total assets of US$ 20 million.

2003

Founded Sun Rise (Taicang) fine chemical co., LTD., with an investment of US$ 5 million
Passed the SGS ISO 9001 quality management system certification in UK. And 2017 passed OQS ISO 9001:2015 certification in Austria.

2002

Passed the acute oral toxicity administration (LD50) and Salmonella revertant mutation testing certification.

1997

Passed SGS ISO 9002 quality management system certification in UK.
Began Phase second construction of Taoyuan Guanyin plant with the capital of US$ 2 million and the total assets of US$ 15 million.

1994

Began Phase first construction of Taoyuan Guanyin plant.

1987

Invested in Sunwide Inc.in Philippines

1984

Purchased land to construct plant factories in Taiwan Dayyuan Distric,Taoyuan City Industrial Zone with the capital US$ of 1 million.

1976

Began the production of fluorescent brighteners.

1975

Began the textile dyeing and finishing with melamine resin production with the capital of US$ 100 Thousand in Taipei, Taiwan.